Teeth Whitening Info You Should Know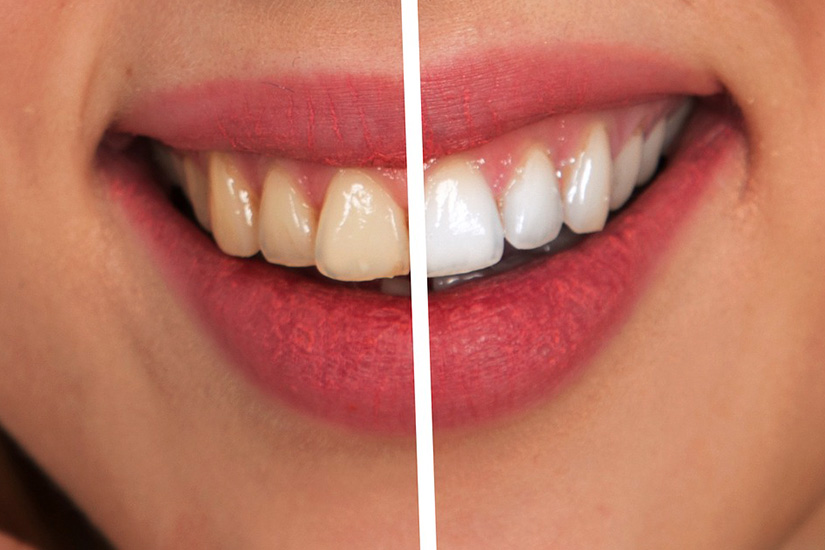 Do you hide behind your smile because you don't like the color of your teeth? Are your teeth getting darker from coffee, tea, and red wine? Have you always wished for a brighter, whiter smile? For a majority of people, whiter teeth are the one thing they would choose to change about their smile. Below we explore the causes behind darkening teeth and what could be done to make them sparkle again!
Why are my teeth getting darker?
Food and Drinks – Mainly coffee, tea, and red wine
Tobacco – Tar and Nicotine
Age – As we age, our enamel tends to get thinner, exposing dentin, the inner portion of the tooth which is more yellow in color.
Trauma – If a tooth has had trauma to it, they tend to darken over time.
Medications – Certain medications have side effects which can cause the teeth to become darker.
How Does Bleach Work On My Teeth?
Teeth whitening products contain either hydrogen peroxide or carbamide peroxide. Both bleaches are effective in whitening teeth. They work by breaking down the stain into smaller particles, resulting in a whiter smile.
What Type of Bleach System is Right for Me?
Whitening Toothpaste – This type of toothpaste is very abrasive and only removes the surface stains off the teeth. It does not actually whiten the teeth.
DIY Bleach Kits – There are numerous DIY bleaching systems sold in stores. Since these systems are not customized for each patient, it is not uncommon for these trays to fail to cover the teeth entirely, resulting in a visible line where the whitening trays didn't fit the teeth properly. These kits can also result in uneven whitening, leaving obvious, uneven blotches on your teeth.
Professional Take-Home Bleach Kits – Special trays are made from molds of your teeth. The bleaching gel is at a higher concentration than what can be sold in stores. The gel is placed in these trays and allowed to have contact with the teeth anywhere between 30 mins to an hour. These trays are worn at home once a day.
Professional In-Office Bleaching – Bleaching gel is applied directly to the teeth and activated with a light for up to an hour. It is at an even higher concentration than what is used in the take home kits. This procedure is done in the office under the supervision of your dentist.
Will The Bleach Make My Teeth Sensitive? Is It Safe To Use?
Sensitivity is a potential risk with any of the bleaching procedures. We advise all our whitening patients to brush with a desensitizing toothpaste that contains sodium fluoride before and during the process. To prevent overuse, we monitor the bleaching process until both the patient and our doctors are happy with the results.
 At O'Connor Dental Care we are proud to offer ZOOM! Whitening Take Home Kits. Dr. O'Connor, Dr. Emily, and our highly experienced team provide safe and personalized teeth whitening, without the risk of permanently harming your teeth. With this process, we are confident you will be impressed with the beautiful, shiny results!