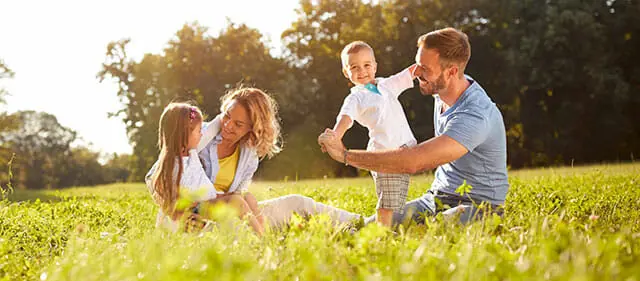 You're more than a patient.
O'Connor Dental Care welcomes you to the practice.
O'Connor Dental Care
We create beautiful smiles by providing state-of-the-art dental services for individuals and families.
We believe that healthy teeth and gums are critical to keeping individuals healthy, supporting thriving families, and building vibrant communities. Our dental professionals in Fort Thomas, KY, stay informed and educated in order to stay abreast of the latest technology in the industry and bring that value to our patients. We provide varied types of first-rate dental care to meet your diverse needs.
Comprehensive Family Services
Keep your family healthy by making sure everyone has a healthy mouth. We provide varied dental care for all ages, from babies to older adults.
To discover more about what we offer patients, click here.
OUR COMMITMENT
Why Choose O'Connor Dental Care?
Our dental professionals are highly trained while being warm and personable. Making you feel comfortable and relaxed is important to us in our effort to give you the highest quality dental care possible. We are fiercely loyal to our patients and are committed to your complete satisfaction.
Complimentary Consultation
Blog updates
The Latest in O'Connor Dental Care News
Check out our most recent blog posts for dental news, tips, and tricks.