How Long Should a Typical Dental Cleaning Take?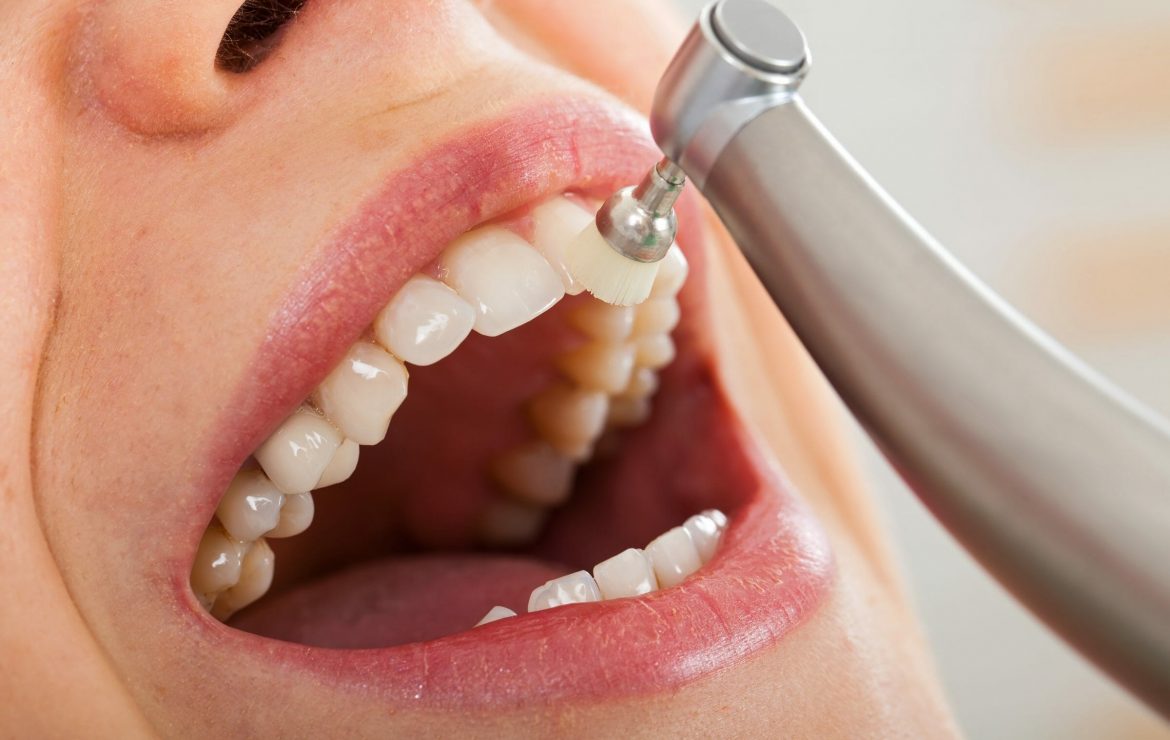 Having your teeth professionally cleaned is a painless, simple process and is important for your oral health in numerous ways. It's also a quick visit.
Why Get Your Teeth Cleaned?
Each day people have millions of bacteria in their mouths. When you allow these bacteria to remain, they build up a sticky, clear substance known as plaque, and it only takes a few hours. If you don't remove this plaque, the plaque's acids attack your tooth's hard enamel surface and this results in a damaging cavity. If you allow the cavity to develop down your tooth to your gum line, and it comes in contact with your soft tissue, it instantly leads to gum infection.
It's strongly suggested by the health industry to brush your teeth daily twice and floss a minimum of once daily to keep up with the plaque buildup. Sometimes, it can be difficult to reach the hard-to-reach areas of your mouth, and depending on the type of food you consumed and the quality of your brushing, plaque could still form. This is why it's important to have your teeth professionally cleaned.
How Long Should a Dental Cleaning Normally Take?
A routine dental cleaning shouldn't take that long — approximately 30 minutes from beginning to finish.
A dental hygienist typically is the one to do the cleaning, but the dentist will begin the appointment with a comprehensive exam. This includes checking for signs of:
Plaque buildup

Inflammation

Other problems
After the exam is finished, the dental hygienist will remove the plaque using a scaler. Once they remove the plaque, they'll then use an electric toothbrush to polish and clean your teeth with gritty toothpaste. They complete the job with a final flossing and then remove the toothpaste and any remaining plaque.
Certain dentists will suggest you have a fluoride treatment after the cleaning which could add another five to 10 minutes. The dental hygienist uses a metal plate or small brush filled with sticky fluoride and applies the gel. They'll then allow it to sit for a minute. Once the treatment is completed, you should not eat or drink anything for a minimum of 30 minutes.
To break it down:
While the cleaning procedure can vary from one dentist to another, you can typically expect the same steps to occur until you have your next dental cleaning.
A basic examination
The dental hygienist or dentist will examine your teeth and gums. They may use a mirror during this inspection to get a clear picture of the nooks and crannies in your mouth.
They'll check for signs of trouble like inflamed gums (gingivitis) and potential cavities.
X-Rays
During professional checkups, the dentist will take X-rays of your teeth and mouth. This quick, safe process lets the dentist know of various oral problems, which even includes:
Bone loss

Tooth decay

Oral abnormalities

Tumors and cysts

Teeth movement
During a teeth/dental cleaning, you'll receive diagnostic and preventive services from the dentist.
What about when you have braces? Like with anything that's braces-related, cleanings can take a little longer. With brackets and wires in the way, it's not as simple to move around a strand of floss or electric toothbrush. When you're wearing braces, getting your teeth completely clean is important and worth the added time.
How about a deep cleaning? Deep cleanings could take much longer than routine cleanings, depending on how extensive the cleaning is. Your mouth is separated into quadrants, for cleaning purposes. If you only have one quadrant that requires extra attention, it might not take as long. However, for a complete mouth deep cleaning, the dentist will most likely set you a minimum of two one-hour appointments. Each appointment follows the same basic process.
In certain cases, you might just need a topical anesthetic. For other cases, however, the dentist might wish to use Novocain to ensure you're comfortable during the cleaning. After the anesthetic begins working, the dentist will begin the deep cleaning procedure. The time it takes for this can vary, also depending on how extensive the work required.
Once the deep cleaning is completed, the dentist might finish by injecting the clean periodontal pocket with an antibiotic gel to eliminate any remaining bacteria while your tooth is sealing itself against the root.
Benefits of a Dental Cleaning
Once you're done with the procedure at the dental office, your teeth will look much whiter and will feel smooth and fresh. Your breath will improve once the plaque is removed. While this is a great short-term benefit, the real goal here is maintaining great oral health as well as preventing periodontal disease. It's so much simpler to practice good oral habits at home, visit the dentist two times a year and be proactive in your oral care.
Schedule an Appointment at O'Connor Dental Care for Your Dental Cleaning Today
Whether you require a simple dental cleaning, a partial or full denture or a filling, our experienced and qualified dental team at O'Connor Dental Care is here to take care of your oral requirements. Our dental team is trained in the modern dentistry latest developments, which we administer with a gentle touch. We provide an array of dental services from cosmetic to preventive dentistry to restorative work. We also offer fun and friendly pediatric dental services to maintain the health of your young one's teeth and mouths too.