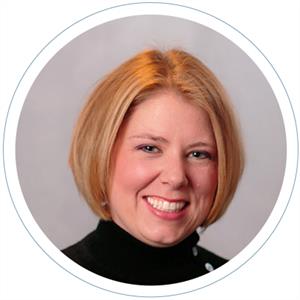 Dr. Emily K. O'Connor
Get to Know Me
Dr. Emily O'Connor loves helping patients gain the confidence to smile again after undergoing their personalized treatment plan. By investing time with her patients, listening to their needs, and understanding their dental issues and concerns, Dr. Emily delivers the highest level of quality care with compassion and confidence to patients of all ages.
"I've always had a desire to help people and to interact with the community. I started working for my dad in high school as an assistant and also at the front desk. My father inspired me to pursue a career in dentistry and I have been extremely fortunate to work with a great mentor all these years."
Dr. Emily received her bachelor's degree in biology from the University of Kentucky in 2001 followed by her Doctor of Dental Medicine degree from the University Of Kentucky School Of Dentistry in 2006. She continues to advance her skills by learning from some of the top clinical dentists from around the world. She is committed to the pursuit of excellence in dentistry, loyalty, honesty, integrity. "At the end of the day, I strive to do what is right for the patient and what is in their best interest." Dr. Emily's passion for excellence in dentistry motivated her to attend and graduate from the Kois Center in Seattle, WA. Dr. Emily is 1 of only 2 dentists to graduate from the Kois program in the entire state of Kentucky.
The Kois Center is a world-renowned educational center in Seattle, WA for dentists providing a didactic and clinical program with the latest advances in esthetics, implant, and restorative dentistry. It is one of the country's leading institutions of advanced dental training, providing yearly updates on systems, products, and protocols based on the newest developments in evidence-based research. Dentists from all over the world travel to the Kois Center to learn from Dr. John Kois. Dr. Kois is both informative and inspiring, as he encourages all of us to provide excellence in dentistry.
Dr. Emily O'Connor is not only passionate about dentistry, but her family as well. Dr. Emily and her husband Drew have been married for 14 years and have 3 beautiful children. Aidan (9), Fiona (7), and Tristan (5) keep their parents busy and provide multiple learning moments each day. In addition to spending time with her family, Dr. Emily also enjoys traveling, reading, and volunteering her time in the local community and church.
Professional Memberships
American Dental Association

Kentucky Dental Association

Northern Kentucky Dental Association

American Academy of Cosmetic Dentistry

Kois Center Alumni Group
Continuing Education
UCLA Aesthetic Continuum

IDEA in San Francisco

Kois Center-Graduate member