Keep Your Dental Health in Tip Top Shape This Holiday Season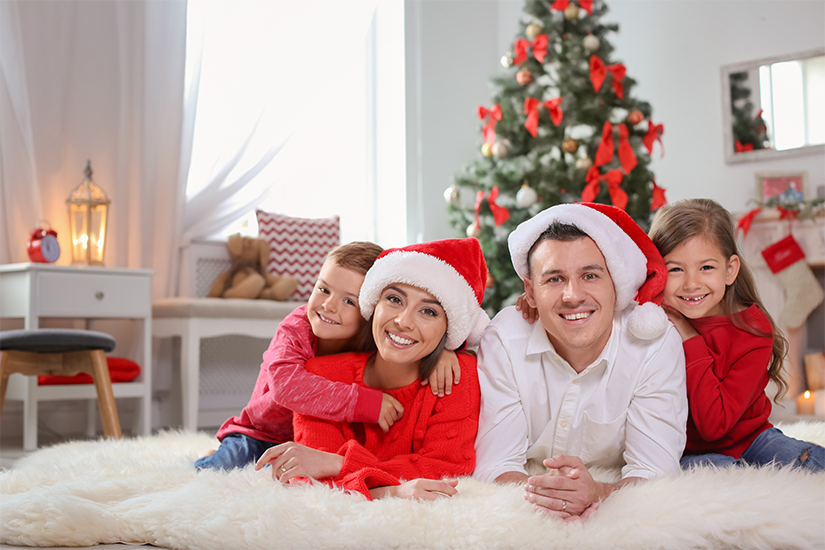 Let's face it, the holiday season is in full swing and you are probably finding it more and more difficult to say, "No!" to those delicious treats that are seemingly everywhere. Between gift shopping, gift wrapping, and writing letters to Santa, there isn't much time left to focus on you and your family's dental health. Here are some tips to help you keep your mouth and teeth healthy throughout the holidays: 
1. Routines
If you don't already have a routine, it's time to start one! Remember to always brush your teeth twice a day, for at least two minutes at a time. Brushing will help remove food particles that cause plaque to build up and, if left unchecked, can lead to cavities. Use toothpaste with fluoride and a quality mouth rinse to get those hard to reach spots that brushing might miss.
2. Choose Veggies
This is a tough one, we know, especially with cookies and cakes everywhere you turn. Instead of reaching for that tenth piece of candy, grab some veggies and give those teeth a break from all of that sugar! 
3. See Your Dentist
We get it. The holidays are a busy time, but that doesn't give you a pass to forget about your teeth. If you are due for a cleaning or need to have other dental work completed, be sure to schedule that appointment today! 
4. Drink More Water
We all need to keep our energy levels up through the holidays, but energy drinks and soft drinks aren't the answer. These drinks contain lots of sugar and we all know what sugar does to tooth enamel. Try reaching for a glass of water, instead; your body and your mouth will thank you for it immediately!
From all of us at O'Connor Dental Care, have a safe, happy and healthy holiday season! Remember to schedule your appointment if you've been holding off. Call 859 441-0033 or 'Request an Appointment' online.