It's National Children's Dental Health Month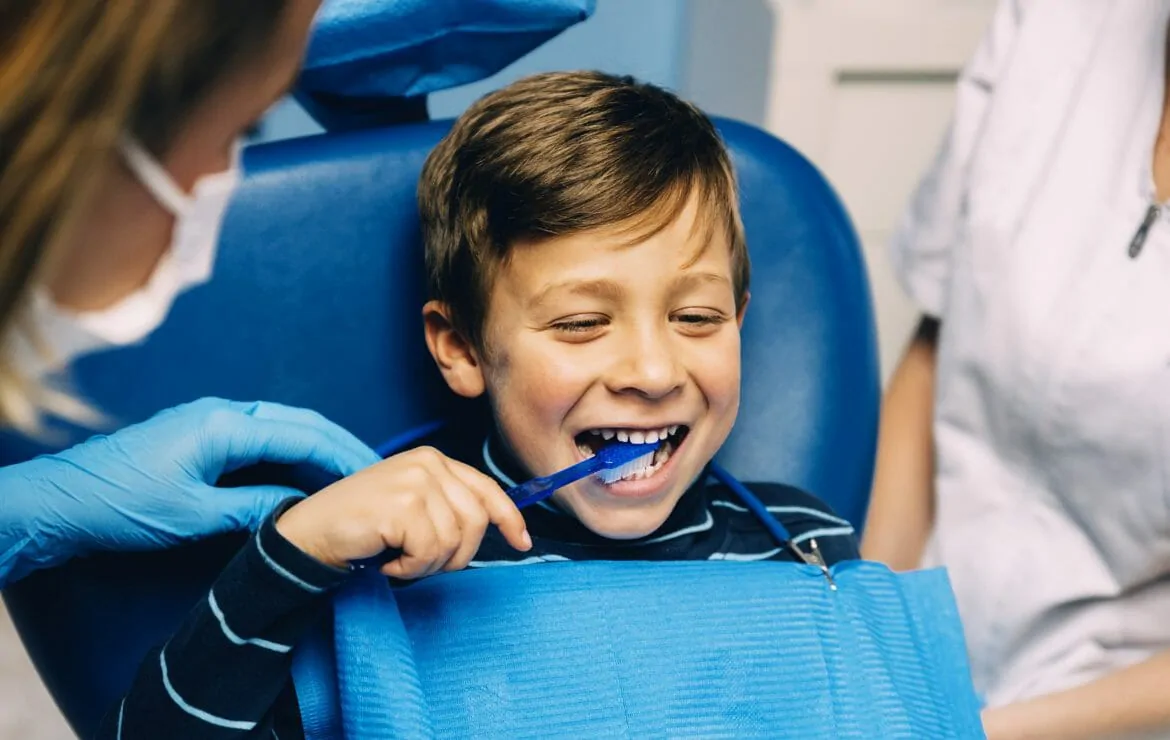 February is National Children's Dental Health Month, which is the perfect way to help kids recover from the past few months of candy-laden holidays. We thought the appropriate way to wrap up the month would be with some quick tips on good dental health practices for your little ones.
Get Brushing
Today's option for baby and toddler toothbrushes and toothpastes are outstanding, fun, and frankly have us a little jealous. Remember to brush their teeth at least 2x a day and replace toothbrushes every 3 months. 
Grab a toothpaste without fluoride or the abrasives found in adult products. This gets the habit of brushing forming without the worry of babies and toddlers swallowing too much fluoride. 
Big benefits – brushing will help clean potentially harmful bacteria from children's mouths, stimulate gums which builds a strong foundation for tooth development, and creates routine for good dental habits. 
Mouthwash & Floss 
Start rinsing. We recommend having your child use an alcohol-free rinse after brushing their teeth to help reach those tough spots between their teeth. This shows them the importance of mouthwash, helps develop the skill of swishing to rinse after brushing, and is just fun to swish and spit the mouthwash. 
Flossing can be troublesome, even for adults. We recommend using pediatric flossers. Our favorites come in a variety of colorful jungle animals that the kids love. Make sure to help children, at least the first few times, as getting between all those back & top teeth can be tough. After you've shown then how, make sure to let them give it a go with the orange monkey flosser. 
Visit Your Child's Dentist 
At O'Connor Dental Care, we love to see our patients, but we've got a soft spot in our hearts for those little smiles. As a rule, a child's first visit to the dentist should happen by their 1st birthday. 
Regular visits to see us help reduce any fear of going, giving us the ability to teach children the correct way to brush their teeth, what toothbrush is the right fit for that particular child, and address any issues early on. This all adds up to building a strong foundation for good dental health. 
If your child hasn't had their 6 month cleaning and checkup in the first part of 2019, contact us at O'Connor Dental Care at 859 441-0033 or us the schedule an appointment form. We can't wait to see their smiles!