Invisalign is Finally Here: Everything You Need to Know!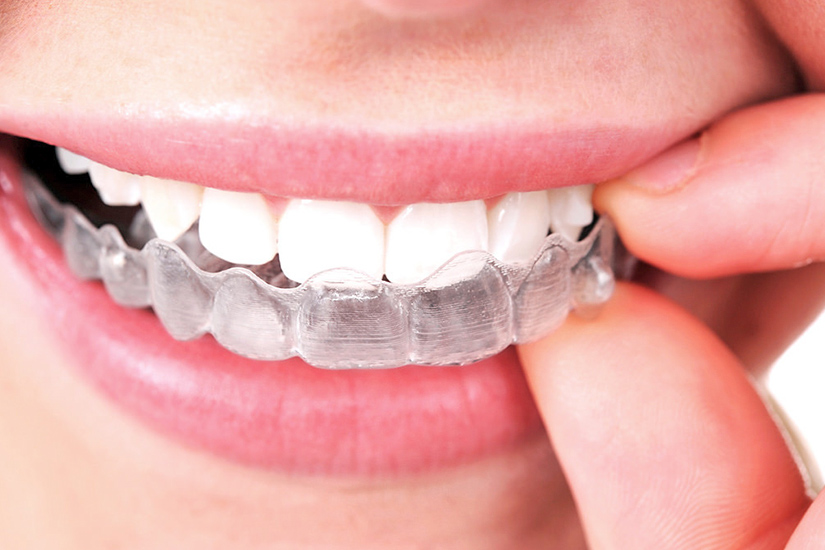 We are happy to announce that we are now offering Invisalign at our office. Let's face it, crooked or misaligned teeth can be hard to clean and can lower a person's confidence. Traditional braces can help align teeth, but they're often uncomfortable and painful to wear. Here are few reasons why you should consider Invisalign over conventional metal braces.
Comfort
Unlike traditional metal braces, Invisalign clear braces are removable. That's right – if you need a break to eat or drink, you can quickly and easily remove the Invisalign braces. Try that with your traditional metal braces!
Appearance
Metal braces can cause problems for those wearing them and can collect food and other unattractive particles without them noticing. Invisalign clear braces are just that, clear, which allows you to straighten your teeth without other people noticing.
Safety
Metal braces can poke and puncture your lips and gums. Food that gets stuck can lead to cavities and other periodontal diseases that can be caused by tooth decay. Invisalign clear braces are comfortable and reduce the damage to sensitive areas like your gums.
Time
If you chose metal braces, you know that you could spend up to 5 years in those things! That's a long time, my friend. Invisalign clear braces take from 12 to 18 months to get the same results.
Well, there you have it. Just a few of the reasons we're excited to offer our patients Invisalign clear braces. If you or a loved one has been on the fence about straightening your teeth, contact our team to schedule your appointment to see if Invisalign is right for you.