Should I Do Teeth Whitening at Home or in the Dentist's Office?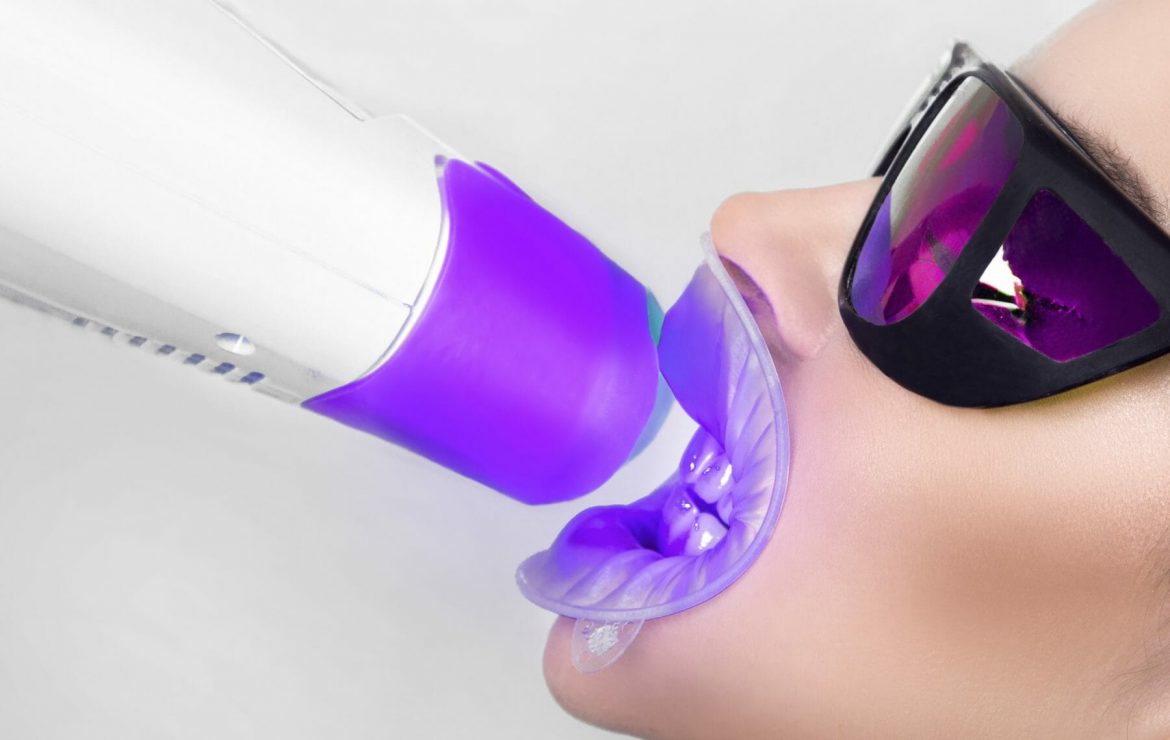 Just about everyone wants a dazzling bright white smile. It boosts your confidence and makes you feel great about flashing an enormous smile in pictures and when greeting loved ones.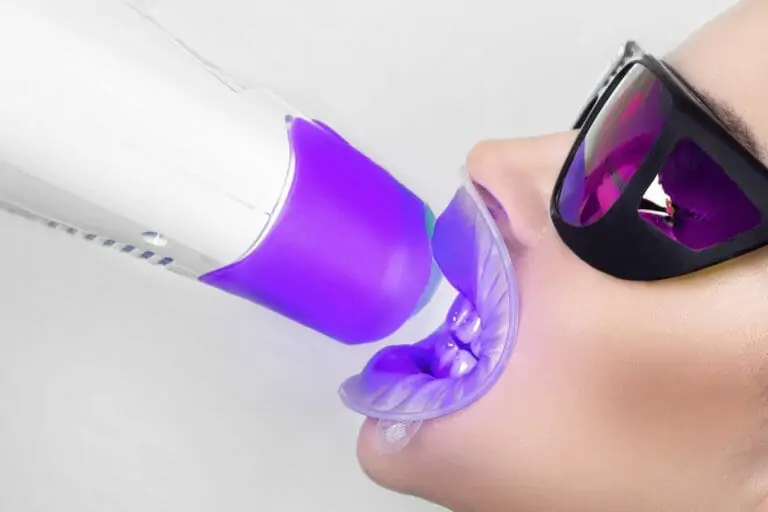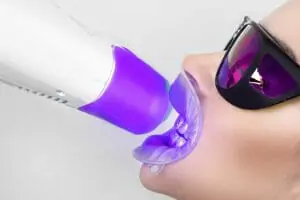 But for most people, an ultra-white smile doesn't just happen, no matter how often you brush your teeth and how well you care for your overall oral health.
Enter teeth whitening products!
From strips and kits to handheld devices, whitening products have become a normal part of our self-care routines. And according to Statista, the teeth whitening industry will grow to 3.78 billion dollars in 2021, up from 3.15 billion dollars in 2016.
So if you haven't already, it may be time to join in on this lasting trend! And sure, you want to whiten your teeth, but you want to do so safely. So the question becomes, do you whiten your teeth at home or in the dentist's office? That is the question we will examine today.
It's expensive to whiten my teeth at the dentist's office, right?
Not necessarily! If that surprises you, then surely this will not – most dental insurance does not cover tooth whitening procedures at your dental office since it is a form of cosmetic dentistry.
So while you will probably have to pay out of pocket, the precise cost will depend on your dentist and the whitening product they use.
As an example, we at O'Connor Dental Smiles provide our patients with take-home dental whitening trays. If price is a major factor in your decision to whiten your teeth, know that take-home trays are less expensive than in-office whitening.
Is it safe to whiten my teeth at home?
If you follow the directions provided by your dentist or on the whitening product you purchase at the store, you should be perfectly fine.
People who have sensitive teeth and gums tend to have a slight feeling of discomfort after using teeth whitening products, especially if they use the product past its recommended duration. But this is temporary and not typically anything for someone to worry about.
If you have periodontal disease or oral cancer, your dentist may recommend you do not whiten your teeth. Bleaching agents used in whitening products can further afflict injured tissue.
Patients with dental restoratives will not benefit from whitening products, as false teeth do not respond to bleach.
If you're going to buy teeth whitening products OTC, be sure to review guidelines set forth by the American Dental Association (ADA) to find the products that meet their approval for safety and effectiveness.
What are the differences between OTC and whitening products from my dentist?
There are many types of whitening products available online and from your local pharmacy that promise to give you a whiter smile within a specific time frame. Like what you get at a dentist's office, these products contain bleach, come in a range of price points, and have unique features.
Whether your dentist provides in-home or in-office whitening treatments, we can assure you that what they use is a professional standard. This means that they contain dentist-approved ingredients with a practical application process.
How do dentists professionally whiten teeth?
Typically, dental practitioners will apply a hydrogen peroxide gel to a patient's teeth. The hydrogen peroxide breaks down surface stains through oxidation. Some dentists then use an ultraviolet light to further intensify the whitening process for quicker results. They may reapply the gel multiple times during a whitening appointment.
Depending on your personal habits and how much care you put into your oral care routine, the results from a professional whitening service may last from months to years.
The whitening product we use at O'Connor Dental Care consists of custom-built trays and a 14% hydrogen peroxide solution you carefully apply to the tray and wear. We'll discuss how long you should wear it, how to prepare your teeth and gums for using the whitening system, and how to care for your teeth and gums after using the trays.
Because they make the trays just for you and your teeth, they fit perfectly and are more comfortable to wear than non-custom options. They also ensure that the whitener can reach every nook and cranny of your teeth to ensure an even whitening effect. We will recommend how often and for how long you wear them. For most patients, we will suggest you wear them every night, while you sleep.
When choosing between professional teeth whitening products and OTC, consider your budget, how well you will adhere to the advice listed on the product and by your dentist, your personal habits, and what level whitening results you want.
Curious about having your teeth professionally whitened? Request a consultation with us at O'Connor Dental Care and we can discuss how our custom take-home whitening trays may finally give you the bright, white smile you've been hoping for.