Choosing the Best Dentist for Your Dental Needs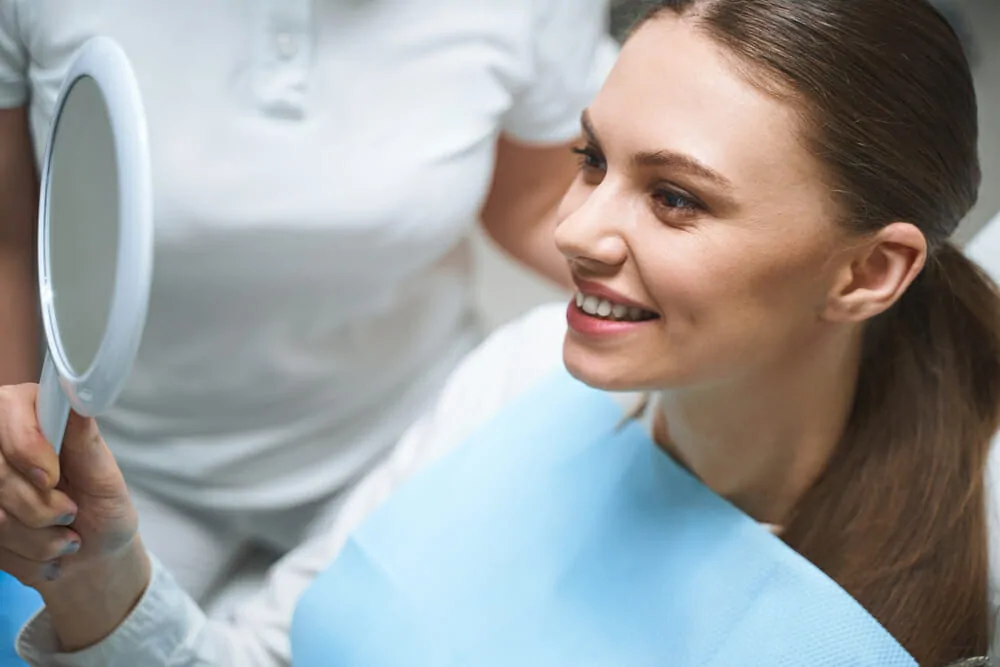 When choosing a new dentist, there are many factors to consider, so much so that the prospect may seem daunting. But have no fear! We at O'Connor Dental Care want to ensure that when it's time for you to choose a new dentist, you find the one who meets all your requirements.
We've learned a lot from our patients over the years and are always striving to meet their unique needs. And you should always be able to find a great dentist who appreciates your own prerequisites!
How? Simply follow the tips highlighted in this article about choosing the best dentist for your dental needs. We'll cover common types of dental needs and how to find the best dentist to suit them.
Need #1: How do I find a dentist for my children?
If your kids need a new dentist, it can add a weighty burden to your shoulders. There are many websites that help you find a pediatric dentist in your area, so these are a great place to start. Once you have the field narrowed down to local pediatric dentists, read the reviews and credentials of each one.
If a pediatric dentist has great reviews and credentials, also consider other practical concerns. Do they accept your insurance? Are they welcoming new patients? Are they a family-oriented dental practice with many years of service?
Along with these questions, find out about their emergency and after-hour care policies. This is especially important for parents since kids can potentially sustain dental damage just about anywhere during the normal course of the day!
Need #2: What if I'm considering cosmetic dentistry?
If you need cosmetic dentistry or are at least considering it, you want to find a dentist who specializes in it. They should help you make an informed decision on whether a specific procedure is right for you, without pressuring you into agreeing to a cosmetic treatment.
Common cosmetic dentistry treatments we see at O'Connor Dental Care include:
Invisalign® clear braces
Teeth whitening
Veneers
Crowns
Bonds
Dental implants
When you want to find the best cosmetic dentist for your dental needs, be sure to research local cosmetic dentists in your area. Check their reviews, if they perform the procedure you're interested in, the forms of payment they accept, and if they offer consultations.
Both Drs. O'Connor are members of the American Academy of Cosmetic Dentistry, a certification you should keep an eye out for when researching dentists who specialize in cosmetic dentistry. This assures you they are highly-trained and well-versed in the latest technologies that make cosmetic procedures straightforward and successful.
Need #3: What if I need an oral device, like a mouthguard?
If you need to consult a dentist about a problem that is affecting your quality of sleep or you play contact sports, you may need an oral device.
If a doctor has diagnosed you with mild to moderate sleep apnea, a dentist can create an oral apparatus that you wear while sleeping. Check the services local dentists list on their websites and see if they offer sleep apnea treatments. Sleep apnea apparatuses help keep your airway open to facilitate normal breathing.
You may also be interested in an oral device if you have TMD, a disorder of the Temporomandibular joint. Those with TMD may gnash their teeth while sleeping and may awaken to headaches, jaw aches, and tooth pain. An oral appliance can prevent you from grinding your jaw as you sleep, protecting your teeth and preventing pain and damage.
If you play contact sports and worry about sustaining a serious and costly dental injury, consider a mouthguard. These smart oral devices are comfortable to wear and can protect your smile. At O'Connor Dental Care, we can fit you for an oral device, whether you have sleep apnea, TMD, or are an avid sports player.
Need #4: What if I need a dentist with flexible office hours?
The ability to work and provide for your family should never be an obstacle to attaining regular dental care. If finding a dentist with extended office hours is one of your primary dental needs, don't fret, they exist.
As you search for local dental practices, check the office hours of each. You commonly find office hours listed on the header or footer of a dental practice's website. As an example, we at O'Connor Dental Care hold unique hours on two Wednesdays of every month. To suit the needs of patients who work long hours or who have a fluctuating schedule, we are proud to be open later on these days, from 1 p.m. to 7 p.m.
If you're in northern Kentucky and interested in finding a dental practice that suits these needs and other dental needs you may have, contact us. At O'Connor Dental Care, we make it our business to suit the needs of our patients while providing them with world-class dental health services.