Are Dental X-Rays Safe?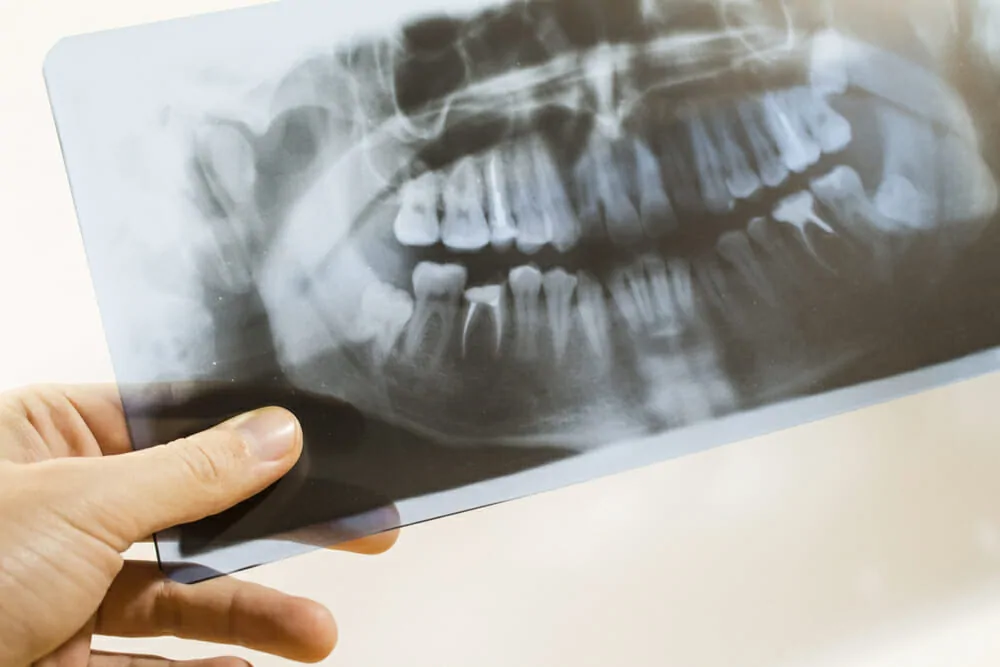 Dental X-rays are used to uncover underlying issues that may cause a dental patient discomfort. Their accuracy allows dentists to give their patients the best care for a variety of ailments.
If your dentist tells you they need dental radiographs to further examine an oral health issue you're having, you may understandably be nervous. Like any other X-ray, dental X-rays expose you to radiation. But are the risks to your health greater than the rewards?
We at O'Connor Dental Care use dental X-rays as part of our diagnostic and preventative services, and we want to ensure our patients feel confident having X-rays done in our office. So if you've ever wondered if dental X-rays are safe, read on to learn all about it.
Who needs dental X-rays?
A dentist may order dental X-rays if you're a new patient. This allows them to examine the present state of your oral health and establish a baseline for future use. Original dental X-rays can compare against new ones down the road if you're experiencing discomfort that is not detectable by the naked eye. We can easily identify any abnormality and then provide a course of treatment accordingly.
Dentists will also determine if you need dental X-rays to evaluate gum health, the growth of new teeth, and cavities. Children may need dental radiographs more often than adults, since their teeth and jaws are in a state of development. For example, if your child has pain and tenderness along the gum line, an X-ray can confirm if it's caused by the growth of a new tooth.
For adults, dental X-rays can also be powerful tools in the early identification of oral cancers. If you have a family history of oral cancer or have been (or are) a smoker, a dental radiograph might be a life-saving service.
What are the types of dental X-rays?
There are two types of dental X-rays: intraoral and extraoral. With intraoral, the X-ray film is inside your mouth during, and with extraoral, it's outside. If your dentist orders X-rays, they will most likely be one of the following:
Panoramic: these X-rays provide views of teeth, the nasal area, the jaw and joints of the jaw. We commonly perform this X-ray before a patient receives a dental implant or other orthodontic treatment.
Bite-wing: these X-rays show your dentist views of the upper and lower posterior teeth. We may need it to detect the presence of tooth decay and occlusive teeth.
Periapical: we order these X-rays to examine the entire structure of a tooth. It can detect abnormalities in the tooth root and surrounding bone.
Occlusal: we use these X-rays to show us the bite of the upper or lower jaw and the mouth floor. Because they track tooth development, these are common for children when dentists try to find teeth that have not broken through the gum line yet.
Dental Computed Tomography: these CT scans present images of interior structures, such as tumors in the jawbone.
Cone Beam CT: these X-rays show 3D images of dental structures, nerves, soft tissues, and bone, making it ideal for planning dental implants and identifying issues with the gums.
Intraoral is the dental radiograph we use most often as it provides detailed views of the teeth, bones, and supporting tissues.
What is the process for getting dental X-rays?
When you're getting dental X-rays, the dental hygienist will drape you in a leaded apron and leaded thyroid collar to block radiation exposure to your organs. Then, they will ask you to bite down a small plastic apparatus that stabilizes the X-ray film.
The technician then takes images of the targeted areas of your mouth. They submit these images to the dentist for their review before they discuss the findings with you at your next appointment.
The entire dental X-ray process is quick, painless, and yields helpful results.
What are the risks of having dental X-rays?
The risks associated with dental X-rays are negligible since they only emit very low levels of radiation during the process. Since we rarely require them and may only request radiographs as often as every few months for patients with specific needs, radiation exposure is also mitigated.
We perform dental X-rays following the ALARA principle, or As Low As Reasonably Achievable. This ensures the radiation exposure risk during a radiograph is small enough to not be harmful, and that the resulting benefits are worth the low exposure.
If you're pregnant or breastfeeding, dental X-rays are still safe to have. Use of the leaded apron and leaded thyroid collar will protect your fetus and not affect your breast milk production.
Dental X-rays can help your dentist determine if you have a serious disorder that requires immediate treatment. Since they are a quick, painless, and low-risk procedure, it's advisable to listen to your dentist and undergo dental X-rays if they believe they're needed.
If you suspect you need a dental X-ray or wish to consult us on any other dental issue, request an appointment today. We look forward to helping you achieve a happy and healthy smile.