7 Things to Look for When Choosing a Local Dentist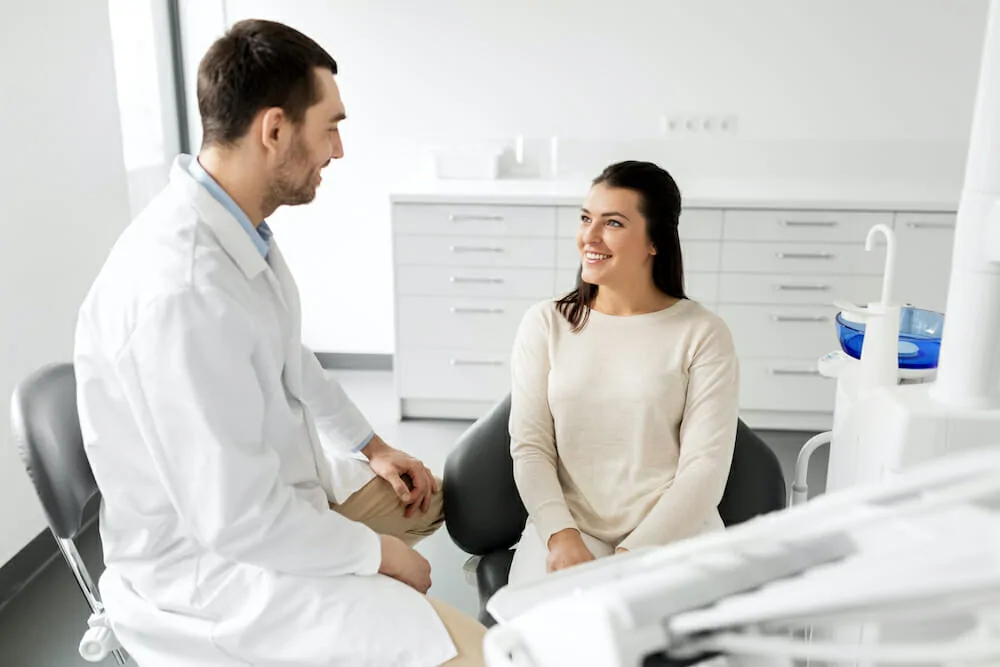 Choosing a new dentist can be a tricky prospect. Maybe you've recently moved or your former dentist retired. Perhaps you're simply looking for a new dentist who better meets your needs.
No matter the reason, we at O'Connor Dental Care understand that choosing a local dentist can be a challenge. There are many factors to consider that we'd like to draw your attention to here.
Read on to learn the seven things to look for when choosing a local dentist.
1. How can I check their reputation?
Finding a dentist with a good reputation is important. Thanks to the prevalence of review-sharing websites, it's simple to find and read patients' opinions of local dentists online.
Reading reviews can also help you figure out what traits are important to you. Maybe a review will mention how friendly a particular clinic's dentists and their staff are. Reading this may make you realize how important that is in your personal criteria.
As with online reviews for anything else these days, always interpret them with a grain of salt. A dental practice with many positive reviews is likely an honest reflection, though.
2. Should I get recommendations from family, neighbors, and friends?
Like studying reviews, asking family, friends, and neighbors to recommend a local dentist is helpful. These are reviews of local dentists but from those who you love and trust.
You can also ask them about aspects that matter most to you, such as their bedside manner and waiting room policy.
First-hand accounts from those close to you can certainly be better trusted than online reviews. The downside is that you may have fewer opinions to consider.
3. Does it matter what services they provide?
It's important to review the services a potential dental clinic provides to see if it matches your needs. You can do this by browsing their website or calling their office.
If you're interested in preventative dentistry, for example, you'll want to find a dental clinic that specializes in this. If you have a family, be sure the clinic provides dental care for the whole family.
4. What accreditations do they hold?
Yes, you can be certain that your local dentist has had an extensive dental education. They must also renew their dental license per the guidelines of their state.
But there are other experiences to consider. Review a dentist's website to discover if they hold any special accreditations. For example, both of the Doctors O'Connors have memberships in the following:
American Dental Association
Kentucky Dental Association
Northern Kentucky Dental Association
American Academy of Cosmetic Dentistry
So what does this mean? This means that our dentists have gone above and beyond earning their dental license. Dentists with special accreditations provide their patients with an elevated standard of care. They also have an interest in mastering the latest developments in dental technologies.
5. Are they accepting new patients?
If you find a local dentist that meets all your needs, be sure their practice is accepting new patients! Call their clinic to speak to a receptionist to find out for sure.
You may find a local dental clinic that ticks all the boxes in terms of your needs, but they're not taking new patients. This is not helpful if you or someone in your family suspects they have a dental issue that requires immediate attention.
6. Do they take your dental insurance?
This is an important factor for many individuals and families. You'll get to a point in which you've whittled down the list of potential local dentists. Discovering if dental clinics accept your dental insurance can help complete your search.
It makes sense to find a dental clinic that accepts your dental insurance. It can save you money on your regular checkups and basic dental procedures.
7. Speaking to and visiting a local dentist – what should I look for?
It's completely normal to call the finalists on your list of local dentists. You can ask to speak to the dentist who can answer basic, yet important, questions. Ask where they went to school, their field(s) of expertise, the size of their practice, and other things you're curious about.
You can also ask to tour their dental clinic if you like their answers. If you choose to do so, be observant. How is the manner of the dentists and their staff? Are the surfaces and tools clean and modern-looking? Is protective gear worn when working with patients?
It's perfectly fine to be inquisitive and ask your potential dentist lots of questions. After all, the decision you make in choosing a local dentist can affect you and your family for years to come.
If you're in Northern Kentucky and looking for a dental provider, we at O'Connor Dental Care hope you'll consider us. Contact our clinic today or use our online portal to request an appointment so you can get to know us in person!